Covert Acoustic PTT Earpiece for 2 Pin Motorola Radio
The earpiece is supplied brand new

Lightweight earphone, Flexible, transparent acoustic tube transmits sound in high quality.

Fits either left or right ear.

Listen and talk headset with PTT for easy operation.

Hidden microphone inside the PTT button.

First wire length approx. 110 cm and 2nd wire approx. 110 cm.

Compatible with Motorola 2 pin  Radios
Description
Size Guide
Reviews (5)
More Products
Store Policies
Enquiries
Description
Earphone Kit Appearance:  This Covert Acoustic 2 Pin Motorola earpiece/headset is lightweight and easy to carry. The Earphone kit consists of an earphone, the standard size of ear tip or earbud, acoustic tube adapter, acoustic tube, a metal clip that can attach the earpiece onto a collar, tie or lapel, the cable that are terminating into the radio connector and a quickly activated PTT (push to talk) button.
The palm microphone kit (Mic kit) designed with two cables. One of the cables has an earphone, ear tip/earbud, acoustic tube adapter, and acoustic tube. Another one has a push-to-talk (PTT) button and microphone.
Durability: This covert acoustic tube earpiece headset is made from top-quality equipment that makes it highly durable and very lightweight.
Security: PTT (push-to-talk) microphone and silicon ear tip/earbud provides a comfortable fit and also maintains secrecy from surroundings while messages transferring.
Performance: High-quality acoustic tube transfers clear voice to your colleagues and it also performs in a noisy environment.
Flexibility: This earpiece kit easy to carry and suitable for long shift duty. This Radio earpiece is suitable for Special force, Police, doorman, bodyguards and anyone working in security services, hospitality or event management.
Key Features :
The Security Earpiece surveillance kits for two-way radio communication features:
The earpiece is supplied brand new

Lightweight earphone, Flexible, transparent acoustic tube transmits sound in high quality.

Fits either left or right ear.

Listen and talk headset with PTT for easy operation.

Hidden microphone inside the PTT button.

First wire length approx. 110 cm and 2nd wire approx. 110 cm.

Compatible with Motorola 2 pin  Radios.
Compatibility:
This earpiece designed to work with all two pin Motorola radios.
Motorola CP SeriesCP040, CP88, CP100, CP110, CP125, CP140, CP150, CP160, CP180, CP200, CP250, CP300, CP340.Motorola CT SeriesCT150, CT250, CT450, CT450LS.
Motorola GP SeriesGP63, GP68, GP88, GP88S, GP280, GP300, GP308, GP350, GP600, GP2000, GP2100, GP3188.
Motorola P SeriesP10, P50, P50+, P040, P080, P100, P110, P200, P1225, P1225LS, PR400.
Motorola PRO SeriesPRO1150, PRO2150, PRO3150.Motorola SP SeriesSP10, SP21, SP50, SP50 Plus.
Motorola XTN SeriesXTN446, XTN500, XTN600, XTN-i, XTN-ID, XTN.Motorola XT SeriesXT420, XT460, XTK446.
Motorola XV SeriesXV1100, XV1400, XV2100, XV2600, XV4100.
Motorola XU SeriesXU1100, XU2100, XU2600, XU4100.Motorola CLS SeriesCLS446, CLS1110, CLS1410, CLS1413, CLS1450, CLS1450C,CLS1453CB, CLS1453CH.
Motorola MU SeriesSpirit MU11, MU11C, MU11CV, MU12, MU12C, MU12CV, MU21C, MU21CV, MU22CVS, MU24CV, MU24CVS, MU24CVST.
Motorola MV SeriesMV11, MV11C, MV11CV, MV12, MV12CV, MV21C, MV21CV, MV22, MV22CV, MV24CVS.
Motorola SV SeriesSV10, SV11, SV11D, SV21, SV12, SV22, SV22C.
Motorola SU SeriesSU210, SU22, SU22C, SU220 VHF / UHF Spirit, Spirit Pro, Spirit Pro+, Spirit HP 10.
Motorola AX SeriesAXV5100, AXV 5100, AXU4100, AXU 4100.
Motorola DTR SeriesDTR410, DTR450, DTR510, DTR550, DTR610, DTR650, DTR2430, DTR2450.
Motorola RD SeriesRDV-5100 RDV5100, RDV2020 RDV-2020, RDU2020, RDU-2020, RDU2080D, RDU-2080D, RDU4100, RDU-4100, RDU4160D, RDU-4160D, RDV2080D RDV-2080D, RDV5100, RDV-5100.
Other SeriesRDX, CLS, XTN, AX, CT, SP, DTR etc Series Two-Way Radios. ECP100, EP450, AP10, AP50, AP73, BPR40 MagOne ,PMR446, PTX600, GTI, GTX, LTS2000, VL50, VL130, GTX Portable,GTX LTR Portable, GTX Privacy Plus Portable, Handie Pro.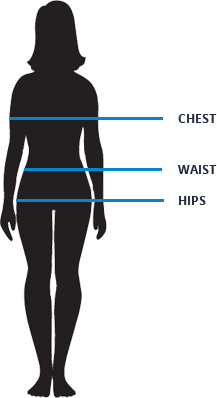 | size | chest(in.) | waist(in.) | hips(in.) |
| --- | --- | --- | --- |
| XS | 34-36 | 27-29 | 34.5-36.5 |
| S | 36-38 | 29-31 | 36.5-38.5 |
| M | 38-40 | 31-33 | 38.5-40.5 |
| L | 40-42 | 33-36 | 40.5-43.5 |
| XL | 42-45 | 36-40 | 43.5-47.5 |
| XXL | 45-48 | 40-44 | 47.5-51.5 |
General Enquiries
There are no enquiries yet.
RELATED PRODUCTS