D Shape PTT Overt Earpiece For 2 Pin Motorola Radio
Key Features:
The earpiece is supplied with brand new.

Hidden microphone inside the PTT button and by using PTT Button (push to talk) you can talk.

Soft ear-hanger that fit comfortably when wearing and transmits sound in high quality.

Earpiece contains 2 wires. First wire length approx. 110cm and 2nd wire approx. 110cm.

The D shape earphone kit provides excellent durability, reliability and performance.

Excellent for door-supervisors.

This earpiece is compatible with 2 pin Motorola radios.
Description
Size Guide
Reviews (0)
Compatibility 
More Products
Store Policies
Enquiries
Description
 Earphone Kit Appearance:  This D shape earpiece/headset for Motorola 2 Pin Radio is lightweight and easy to carry. The Earphone kit consists of rubber D shape, a metal clip that can attach the earpiece onto a collar, tie or lapel, and cable that are terminating into the radio connector and a quickly activated PTT (push to talk) button.
The palm microphone kit (Mic kit) designed with two cables. A coiled wire leaves the radio and goes to a large push to talk and microphone which is designed to perform well in the loudest atmospheres. The second wire goes from the microphone/PTT(push to talk) unit to a D-Shape shall.
Durability:  This rubber D Shape earpiece is made from top quality parts and it's highly durable and very lightweight.
Security:  This D Shape earpiece/headset with PTT microphone housing clips securely to your vest and lies flat so it is not easily displaced and can be pressed from the front without having to grab hold of the unit. PTT (push-to-talk) microphone and rubber D shape provides a comfortable fit and also maintains secrecy from surroundings while messages transferring.
Flexible:  This two-way radio D Shape PTT earpiece/headset suitable for a wide range of applications and suitable for anyone that finds the earbuds on covert acoustic tube earpieces irritating to wear. This D Shape earpiece/headset is suitable for Special force, Police, doorman, bodyguards and anyone working in security services, hospitality or event management.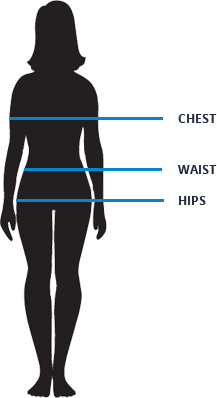 | size | chest(in.) | waist(in.) | hips(in.) |
| --- | --- | --- | --- |
| XS | 34-36 | 27-29 | 34.5-36.5 |
| S | 36-38 | 29-31 | 36.5-38.5 |
| M | 38-40 | 31-33 | 38.5-40.5 |
| L | 40-42 | 33-36 | 40.5-43.5 |
| XL | 42-45 | 36-40 | 43.5-47.5 |
| XXL | 45-48 | 40-44 | 47.5-51.5 |
| | |
| --- | --- |
| Compatibility | This earpiece designed to work with all two pin Motorola radios. |
| Motorola CP Series | CP040, CP88, CP100, CP110, CP125, CP140, CP150, CP160, CP180, CP200, CP250, CP300, CP340. |
| Motorola CT Series | CT150, CT250, CT450, CT450LS. |
| Motorola GP Series | GP63, GP68, GP88, GP88S, GP280, GP300, GP308, GP350, GP600, GP2000, GP2100, GP3188. |
| Motorola P Series | P10, P50, P50+, P040, P080, P100, P110, P200, P1225, P1225LS, PR400. |
| Motorola PRO Series | PRO1150, PRO2150, PRO3150. |
| Motorola SP Series | SP10, SP21, SP50, SP50 Plus. |
| Motorola XTN Series | XTN446, XTN500, XTN600, XTN-i, XTN-ID, XTN. |
| Motorola XT Series | XT420, XT460, XTK446. |
| Motorola XV Series | XV1100, XV1400, XV2100, XV2600, XV4100. |
| Motorola XU Series | XU1100, XU2100, XU2600, XU4100. |
| Motorola CLS Series | CLS446, CLS1110, CLS1410, CLS1413, CLS1450, CLS1450C, CLS1453CB, CLS1453CH. |
| Motorola MU Series | Spirit MU11, MU11C, MU11CV, MU12, MU12C, MU12CV, MU21C, MU21CV, MU22CVS, MU24CV, MU24CVS, MU24CVST. |
| Motorola MV Series | MV11, MV11C, MV11CV, MV12, MV12CV, MV21C, MV21CV, MV22, MV22CV, MV24CVS. |
| Motorola SV Series | SV10, SV11, SV11D, SV21, SV12, SV22, SV22C. |
| Motorola SU Series | SU210, SU22, SU22C, SU220 VHF / UHF Spirit, Spirit Pro, Spirit Pro+, Spirit HP 10. |
| Motorola AX Series | AXV5100, AXV 5100, AXU4100, AXU 4100. |
| Motorola DTR Series | DTR410, DTR450, DTR510, DTR550, DTR610, DTR650, DTR2430, DTR2450. |
| Motorola RD Series | RDV-5100 RDV5100, RDV2020 RDV-2020, RDU2020, RDU-2020, RDU2080D, RDU-2080D, RDU4100, RDU-4100, RDU4160D, RDU-4160D, RDV2080D RDV-2080D, RDV5100, RDV-5100. |
| Other Series | RDX, CLS, XTN, AX, CT, SP, DTR etc Series Two-Way Radios. ECP100, EP450, AP10, AP50, AP73, BPR40 MagOne ,PMR446, PTX600, GTI, GTX, LTS2000, VL50, VL130, GTX Portable,GTX LTR Portable, GTX Privacy Plus Portable, Handie Pro. |
General Enquiries
There are no enquiries yet.
RELATED PRODUCTS