G Shape Earpiece for 1 pin Motorola Radio XTR, XTL446
KEY FEATURES:
The G shape earpiece fits over the users ear.

Coiled wire for convenient use.

PTT microphone can be clipped near the lapel, collar or to the vest.

Great for anyone that finds the ear buds on covert acoustic tube earpieces irritating to wear.

The hidden micro-speaker is located in the centre of PTT switch.

This earpiece compatible with 1 pin Motorola radios.
Description
Size Guide
Reviews (0)
Compatibilit
More Products
Store Policies
Enquiries
Description
Earphone Kit Appearance:  This G shape Motorola 1 Pic Radio earpiece/headset is lightweight and easy to carry. The Earphone kit consists of rubber G shape, a metal clip that can attach the earpiece onto a collar, tie or lapel, and cable that are terminating into the radio connector and a quickly activated PTT (push to talk) button.
The palm microphone kit (Mic kit) designed with two cables. A coiled wire leaves the radio and goes to a large push to talk and microphone which is designed to perform well in the loudest atmospheres. The second wire goes from the microphone/PTT(push to talk) unit to a G-Shape shall.
Durability:  This rubber G Shape earpiece is made from top quality parts and it's highly durable and very lightweight.
Security:  This G Shape earpiece/headset with PTT microphone housing clips securely to your vest and lies flat so it is not easily displaced and can be pressed from the front without having to grab hold of the unit. PTT (push-to-talk) microphone and rubber G shape provides a comfortable fit and also maintains secrecy from surroundings while messages transferring.
Flexible:  This two-way radio G Shape PTT earpiece/headset suitable for a wide range of applications and suitable for anyone that finds the earbuds on covert acoustic tube earpieces irritating to wear. This D Shape earpiece/headset is suitable for Special force, Police, doorman, bodyguards and anyone working in security services, hospitality or event management.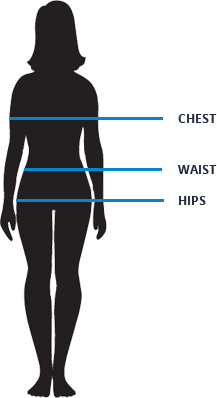 | size | chest(in.) | waist(in.) | hips(in.) |
| --- | --- | --- | --- |
| XS | 34-36 | 27-29 | 34.5-36.5 |
| S | 36-38 | 29-31 | 36.5-38.5 |
| M | 38-40 | 31-33 | 38.5-40.5 |
| L | 40-42 | 33-36 | 40.5-43.5 |
| XL | 42-45 | 36-40 | 43.5-47.5 |
| XXL | 45-48 | 40-44 | 47.5-51.5 |
| | |
| --- | --- |
| Compatibility | This earpiece designed to work with all Motorola radios that required single 2.5mm jack. |
| Motorola Talkabout T Series | T4000, T6000, T7000, T8000, T9000,T4800, T4900, T5000, T5100, T5146, T5200, T5300, T5320, T5400, T5410, T5412, T5420, T5422, T5500, T5512, T5522, T5532, T5550, T5600, T5620, T5700, T5710, T5720, T5725, T5800, T5820, T5900, T5920, T5950, T6200, T6210, T6220, T6222, T6250, T6300, T6310, T6320,T6400, T6500, T6510, T6550, T7100, T7150, T7200, T7400, T7450,T8500, T8550, T9500, T9550, T9500R, T9500XLR, T9550XLR, T9580XLR, T9650, T9680. |
| Motorola Talkabout SX Series | SX620R, SX700, SX709R, SX750, SX800, SX900, SX920R. |
| Motorola Talkabout FV Series | FV200, FV300, FV500, FV600, FV700, FV750, FV800. |
| Motorola Talkabout FR Series | FR50, FR60. |
| Motorola Talkabout EM Series | EM1000, EM100R, EM1020R. |
| Motorola Talkabout TLKR Series | TLKR-T2, TLKR-T3, TLKR-T5, TLKR-T6, TLKR-T7, TLKR-T8, TLKR-T9, TLKR-T80 Extreme. |
| Motorola Talkabout XTR Series | XTR, XTR446. |
| Motorola Talkabout XTX Series | XTX446, XTX446. |
| Motorola Talkabout XTL Series | XTL, XTL446. |
| Motorola Talkabout PMR Series | PMR446. |
| Other Series | Spirit GT / GT plus, 270, 280, 289. |
General Enquiries
There are no enquiries yet.
RELATED PRODUCTS